Book and Music Store in Evansville, IN
As our name implies, The Book Broker has a huge selection of books at our Evansville, IN shop, as well as music from every category. Since our book and music store stock changes daily, you never know what you'll find when you stop by.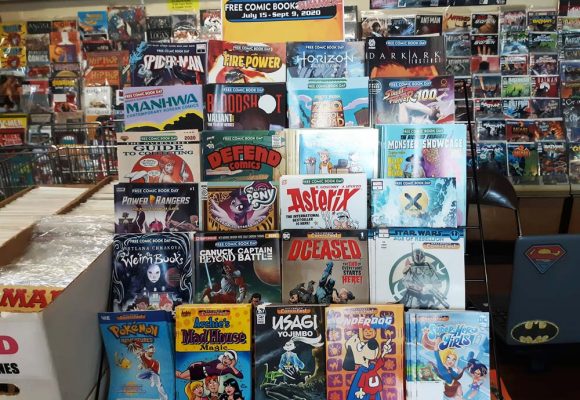 Books
Our business was built on buying and selling books of all genres, and we have the best selection in town no matter what you love to read. On our shelves you'll find thousands of fiction, non-fiction, science fiction, romance, western books and much more. We even have rare books that you won't find at any other shops in the Evansville region.
Customers love shopping with us because our prices can't be beat. Paperback books are only 79 cents or $1.05 each, and thousands of hardcover books are just $1.25 each. We're constantly getting new books on a daily basis, so keep checking in to find great titles from your favorite authors or to discover new authors to add to your reading list.
Music
As the leading music store in Evansville, Melody Hill, Parkers Settlement, and Stevenson, IN, we have music from all genres in our friendly shop. Whether you're looking for the latest releases or want to expand your vinyl collection, we're always buying and selling great music. You'll find collector 45RPM and 33 1/3 albums, cassettes and CDs from every era at excellent prices. From rock, country and R&B to jazz, soundtracks and more, we guarantee you'll find popular and rare releases from the genres you love.
The Best Selection of Books and Music
The Book Broker is your go-to source for new and used books and music at incredible prices. Whether you're in the mood to browse or you're looking for something in particular, we're open 7 days a week to serve you! Stop by our book and music store or give us a call today at 812-479-5647 to find out what books, albums, comic books, and used video games we carry.