Sports Cards & Memorabilia in Evansville, IN
Since 1975, The Book Broker has been the one-stop shop for sports cards and memorabilia in Evansville, Melody Hill, Parkers Settlement, and Stevenson, IN. We can help you start or expand your collection with genuine items. Since new products arrive daily, you're sure to find something special every time you stop by. We also have what you need to keep your collections safe. Stop by today and pick up a storage box, cardholders, top loaders, albums or extra pages to protect your most valuable collectables.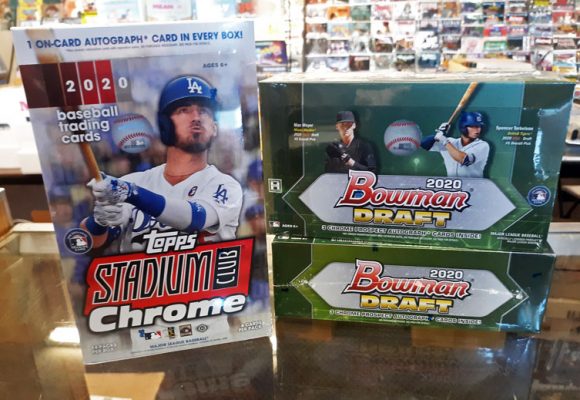 Sports Cards
Need to fill in a few missing cards from your collection? Looking to expand it? We're the go-to spot for sports cards in Evansville, IN. We help our clients start or enlarge their collection with our amazing selection of cards, at prices you won't find anywhere else. By the pack or by the box, we have sports cards including baseball cards, football cards, basketball cards, MMA/wrestling and more.
You'll also find thousands of collectible single baseball cards in our Evansville, IN shop, with dates ranging from the early 1900s to today. Plus, we've got new cards arriving daily, so you can always feel confident that we'll have the latest and greatest selection to choose from.
Sports Memorabilia
We're proud of our incredible selection of sports memorabilia, and we offer all types of autographed items including baseballs, bats, footballs, photos and jerseys. Whether you're looking for a gift for a collector or want a special item to fill a spot on your wall, we have a wide range of memorabilia at fair prices. From mini helmets to discontinued McFarlane figures, you'll be surprised at what you find every time you come by the shop.
Your Sports Card and Memorabilia Resource
The Book Broker stocks an amazing selection of baseball cards, basketball cards, and other sports cards from the 1900s to the present, as well as sports memorabilia and collectibles—all at great prices. Come by the shop today or give us a call at 812-479-5647 and we'll help you find exactly what you've been looking for, be it cards, books, used video games, or something more.