Used Video Games in Evansville, IN
When it comes to used game stores in Evansville, Melody Hill, Parkers Settlement, or Stevenson, IN, The Book Broker has the best selection and the best prices around. From collectible card games to board games and even the latest video games, you'll never know what you'll find when you stop by our friendly shop.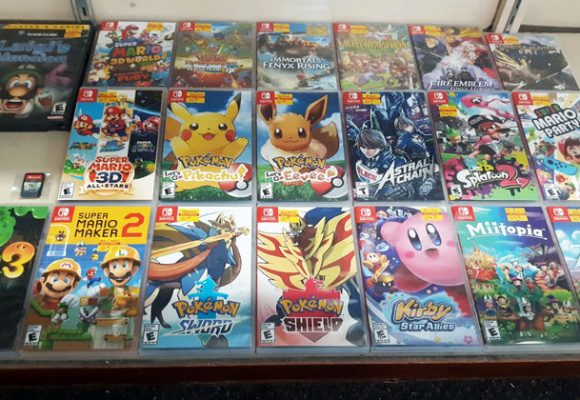 Card and Board Games
The Book Broker helps you get your game on with new and used card and board games, as well as all the supplies you need to set up, including deck protectors, play mats, deck boxes, dice, dice sets and more. We can accommodate special orders for most board game titles, from Yu-Gi-Oh cards to baseball cards—just let us know and we'll be happy to help!
Video Games
From original 1987 Nintendo games to the latest releases from Xbox One and PlayStation 5, we're your one-stop choice of used game stores for used video games in Evansville, IN. Not only do we have premium-quality games, we also have all the accessories and peripheral equipment you need to make the most of your gaming. You'll always find consoles, handheld systems, controllers, cords, chargers and more at affordable prices.
Videos
Stop by our shop today to update your movie collection! We have a wide range of VHS, DVDs and Blu-rays in every genre you can think of. Our stock changes daily and includes popular movies, documentaries, TV series and much more. We have thousands of videos to choose from—you're sure to find something you like every time you stop by. Have movies you need to get off your hands? We're always buying!
Love to Game? We've got you Covered
The Book Broker buys and sells new and used card games, board games, used video games, and movies. Our selection is always changing so you're sure to find something you love. Looking for something special? Stop by the best choice in used game stores today or give us a call at 812-479-5647 and we'll find it for you!